We also stock a variety of bedding:
Wheat Straw
Wheat Straw is the byproduct of Wheat grain. It has a light golden color and is used as dust free bedding for Horse Stalls. It is generally cut in lenghts of up to 18". It is also used during Halloween, Thanksgiving and Christmas for decoration. It is baled in the Northern Ohio Valley area.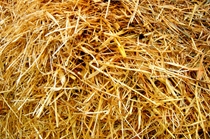 Bagged Wood Shavings
Made only from 100% Southern Pine wood, then kiln dried, the Stall Master product is designed for high performance in your barn or paddock. Shavings have a broad product size distribution and will perform better than all small or large pieces. Smaller pieces offer more surface area and absorbency while larger flakes offer a cushion for the horse and a clean appearance in the barn.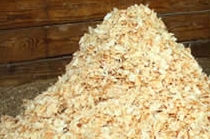 Bulk Wood Shavings
Southern Pine wood shavings are flaked and screened to provide customers needing large quantities great volume savings.
Pine Pellets
Southern Pine sawdust is pelletized and makes great stall bedding material for horses as well as small animals.