We stock a wide range of feeds by the following manufacturers:

As a leader in horse research and equine feed development, Purina knows that different horses, different lifestyles and different circumstances call for different feeds. So whether you?re feeding an elite equine athlete, or a geriatric horse, or you need an all-round formula like Strategy for an entire herd, Purina makes a formula just right for you.

View product list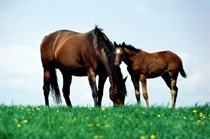 It takes a unique combination of genetic potential, superior training, hard work and quality care to become a winner of the prestigious Triple Crown. But the secret to raising a successful horse begins with a superior feeding program.
A horse's feeding ration is only as good as the product's raw ingredients. To ensure that Triple Crown feeds are made of only premier ingredients, Triple Crown Nutrition incorporates only the finest grains grown in the upper midwest, on some of the world's richest and most fertile soil.

View product list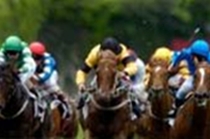 Seminole Feed® provides world-class premium horse feeds and equine nutrition solutions for your horse. Seminole understands the connection you have with your horses. They know you're concerned about the quality of their diets and the effects of proper nutrition on their performance and well-being.
For 75 years, they have studied equine nutrition, funded equine research, listened to their customers and watched horses thrive, thanks to cutting-edge technology provided in their World's Best formulas.

View product list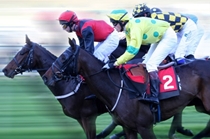 For 45 years Hallway Feeds has been a family owned and operated business devoted to providing the highest quality products and services to the equine industry.
With a devotion to the horse industry and unwavering commitment to the most technologically advanced and nutritionally sound products, the 21st century finds Hallway Feeds poised to lead the specialty equine feed manufacturing industry for years to come.

View product list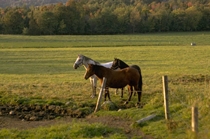 Nutrena can help you bring out the best in your horse, because we know it takes optimum nutrition to feed your horse for proper development, overall health and performance ability. While others only consider ingredients – we focus on nutrients.
That's why our horse feed solutions are formulated to deliver the right balance of nutrients your horse needs every day. Our unique scientific approach to horse nutrition provides peak performance, no matter how you define it.

View product list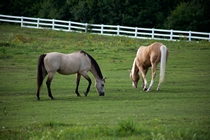 Training is your foundation. So too is your feeding program. BUCKEYE® Nutrition offers an extensive series of scientifically formulated nutritional products focused to help your horse reach its peak performance.
So depending on your horse's competition, discipline, or activity level, BUCKEYE® Nutrition has the perfect feeding program to meet your horse's unique competitive needs.

View product list